With the disheartening news of super – celebs like Sonali Bendre and Irfan Khan being diagnosed with cancer and neuro-endocrine tumour respectively, it's like an eye opener for all of us. There are many such incidences that shock our beliefs and force us to think about out health conditions.
Realisation hit us hard that if the people whom we ship as our role model tend to get sick with dreadful diseases, we the normal people may be the easier victims. In our day to day living we make ourselves so busy with official workloads, family issues, or even social networking, that we often neglect the core of what keeps us going and that is our super functional body.
We need to keep our body fit to enjoy life. Our body is a unique machine that works silently but efficiently and like any other machine, it also sends us signals about diseases or health conditions that may cripple up in recent future. It is up to us to be watchful enough and catch those signals on time to get proper diagnosis done and follow treatment.
With the occurrences of chronic diseases early in life, outbreaks of the new and more deadly infections and increasing number of people getting affected irrespective of age, it has now become mandatory for everyone to set routines for complete health check-ups.  As per most of the excuses, the work pressures leave no time to include any kind of physical activity making us more prone to chronic heart diseases, mental disturbances, diabetes, several hormonal imbalances and even cancer.
All of this can be avoided by planning a proper health check-up and following it judiciously to find the possibility of a disease, to detect early any underlying disease or prevent the disease from spreading.
Timely screening and preventive tests may enhance our chances for treatment and cure.
As per World Health Organisation (WHO), a decline in the incidence and prevalence of coronary heart disease and other chronic lifestyle diseases in Western countries is the result of appropriate preventive measures undertaken by these countries. Likewise, introduction of routine immunisation has been the sole reason for elimination of the diseases. Therefore, WHO emphasizes that in the practice of medicine, preventive measures must get precedence over anything. It estimates that almost 60-70% of these diseases are preventable with timely assessment and intervention.
It has been seen that people in the age group of 35-55 years are being affected by lifestyle diseases more. It is recommended by the international consensus and understanding that:
Men above the age of 35 years and women above the age 0f 40 years, must undertake annual preventive health check-ups.
In case of family history for any particular disease, it becomes more crucial to take the test 5-10 years before the above age-limit like in case of diabetes, high blood pressure, high cholesterol level, kidney diseases and certain cancers.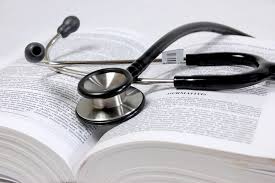 Common health measures in such cases may involve availability of fresh air, clean drinking water, regular exercise, adequate sleep, balanced diet, avoidance of smoking, tobacco or excess alcohol, immunisation against certain diseases and obviously routine health screening.
A generation ago people used to see doctor only after getting any disease but now with education and associated awareness about health or even due to corporate health screening formalities people are seeking medical advice early in life.
Benefits of routine check-up may be summarised as:
Decrease the chances of getting ill.
Timely detection of the potential risk factors and diseases.
Enhances early treatment and the chances of getting completely cured or else stay healthy.
Reduces the risk of complications.
Decreases the healthcare costs over a life time.
Build up a rapport with the doctor so treatment becomes more efficient and environment turns friendly overall.
Improves our health and increases longevity.
Keep up to date with the new treatments or the medicines available.
Any scheduled health check-up should include:
Body weight
Blood pressure monitoring
Overall skin health and also teeth, eye, and ear if possible.
Blood tests for sugar, lipid profile, blood cell count, liver and kidney function test, hormonal levels, calcium and vitamin D.
Cancer screenings of colorectal, skin, breasts and cervical (for women), and testicular and prostate (for men).
Immunization history right from birth till the age with timely booster doses.
Diet related queries and counselling.
Hence periodic health check-ups are keys to maximizing your chance of long and healthier life.
Take charge of your health with timely monitoring and in case of any diet related queries and help contact us.
Keywords: Health, healthy lifestyle, lifestyle diseases, health screening, routine health check-ups, progressive health monitoring, diet counselling,preventive treatment, healthy lifespan, longevity.